Creating the perfect balance between design, quality and durability, creating items that can be used before and after pregnancy without compromising the environmental impact.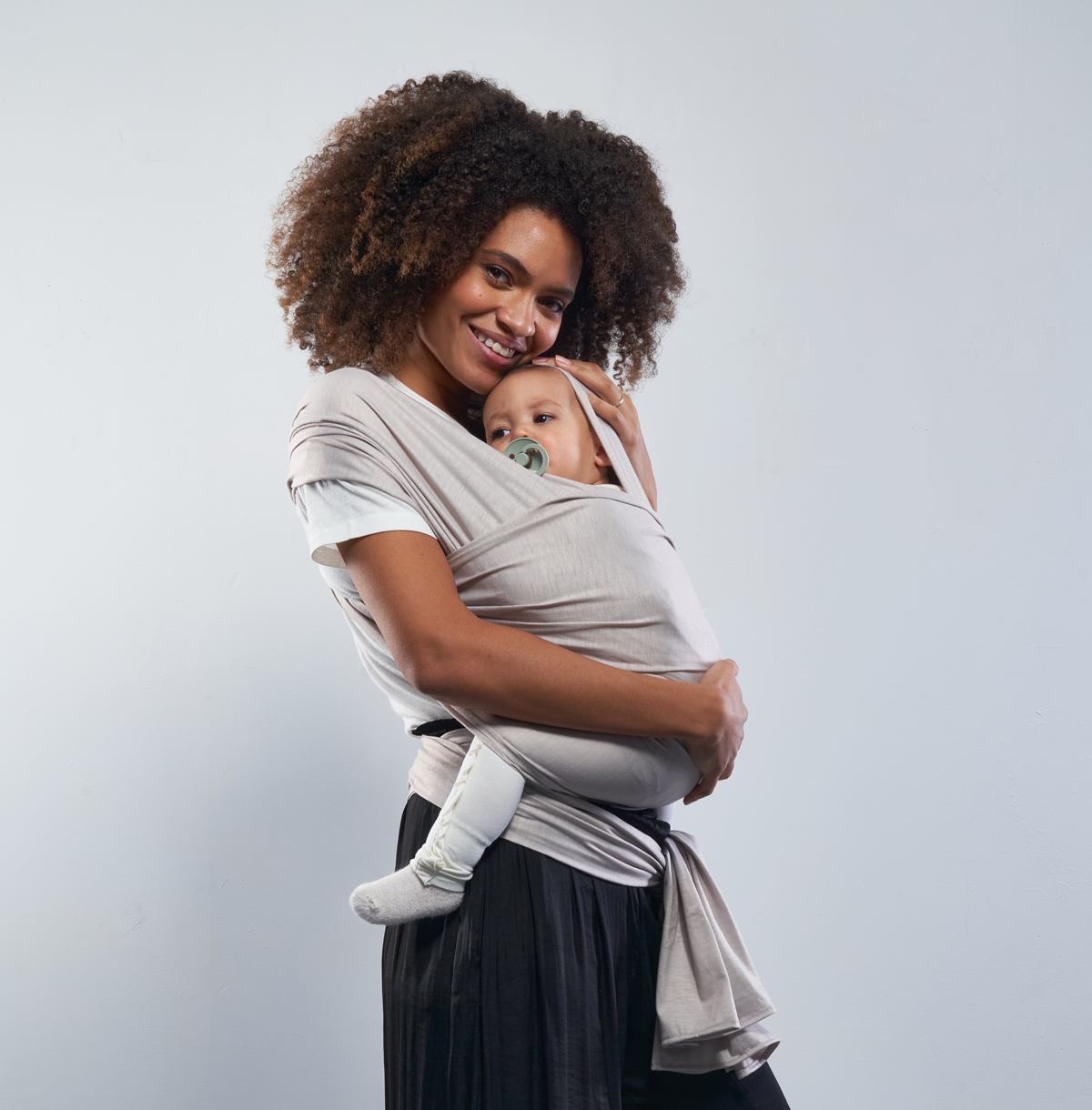 Link utility and design.

Choosing which brand of baby products you are going to use for your child can seem like a complex decision. There are so many options. Some focus on aesthetics, others on technical gadgets. We know that for you, the well-being of your baby is always the center point.

That's why we want you to be able to give your baby the time and attention that he or she deserves, without being disturbed by the chores of everyday life.
The most durable fabrics possible.

Making items for babies comes with a lot of responsibility. We guarantee the highest quality products by complying with all legal quality controls, as well as regular internal audits and quality investigations. This mindset doesn't just permeate the manufacturing process - it's a fundamental part of all Mōom business.
These compounds that we have banned from our products:
Phthalates Free
Without Bisphenol A
Lead Free & Heavy Metals
BPA free
Ammonia Free
With love and respect for the environment.

All Mōom products are BPA free. We care about your safety. We want to give your child the best possible start in life.

We have carefully chosen the highest quality materials, and we think this becomes evident when you discover our products. It's there, at first glance and at first impression. Our way of working involves regular quality surveys which are carried out in cooperation with international test laboratories, all in order to guarantee top quality and safety.
Organic cotton
The cultivation of organic cotton ensures respect for the environment, because it is grown without pesticides and GMOs. The water consumption used for the production of organic cotton is reduced by half compared to a conventional cotton cultivation while the rotation of the crops allows to oxygenate the earth and to preserve its wealth.
We have made the choice of organic cotton in order to engage in responsible consumption, which promotes ecological but also social factors because organic cotton cultivation ensures the improvement of the working and health conditions of cotton producers by preserving them pesticides and other products used in conventional cotton cultivation.
Recycled Nylon
Our premium recycled nylon is inherently stronger and more durable than conventional premium nylon. It's made from pre-consumer textile waste that would otherwise go to landfill, or worse. In addition, it takes 80% less water to manufacture and creates 90% less CO2 emissions compared to virgin fabric. Our nylon is breathable, lightweight and, best of all, is moisture wicking.
Recycled PU
PU leather is the abbreviation for polyurethane , a tear-resistant polymer, which is very similar to leather. The use of high quality polycarbonate resins is the most important quality factor for this material which is specially resistant to humidity, heat and light.
When it comes to genuine leather a lot of water and chemicals, especially chromium and ammonia, are used during tanning. To the touch, PU leather is finer, softer, and odorless. It is a very wear resistant material, waterproof, flexible and durable. This material is more and more popular because it does not contain PVC and offers a unique combination of advantages, such as strength, flexibility, air permeability, a wonderful touch and has an attractive appearance. p>
Manufacturing
Our bags and baby carriers are produced in Jiangsu, China, a decision that we have taken with great care.
Our specifications dictate sustainable materials, especially sail and fishing nets used which are cleaned, crushed into flakes, processed into granules and then woven into a high quality yarn. These recycled materials not only generate less waste, but also up to 30% less carbon emissions than other manufacturers use in France and Europe.
The cost is also an important factor for us, we wish to make it accessible to as many people as possible and allow us to advance the most in our approach aimed at achieving zero waste and a zero carbon footprint while having a fair price.
Our history
Games of materials, vibrant prints, rich details, fair cuts ...

Deeply Parisian and contemporary, the brand Mōom Paris born in 2020 from the meeting of two enthusiasts, Clémence and Ghiles, breathes a powerful wind of freedom into the world of motherhood.

The adventure has become obvious. In 2020, their little Adèle is on the tip of her nose, giving them the desire to have quality products that respect the environment. Inspired by their travels, by design and by the very chic French lifestyle, the designers first of all imagine a modern changing bag for parents with uncompromising elegance. Then will come babywearing scarves in vibrant colors, bohemian knits, mix & match and feminine details ... the Mōom Paris collections thus accompany mothers in their daily life to better support them.

Clémence, Ghiles & Adèle
Founders - Parents